Tom Liska
Managing Partner
Education
James Madison University, Lehigh University
Favorite Holiday
Thanksgiving
Favorite Quote
"There is no failure, except in no longer trying; there is no defeat, except from within; there is no insurmountable barrier, except our own inherent weakness of purpose."
Focus
Digital Marketing and Advertising, Pharmaceutical Marketing, SEO, SEM, Social Media
First job you ever had and what did you learn from it?
Union Laborer, it was tough, fun work.  It taught me the value of hard work and effort.
Favorite vacation spot?
St. John – US Virgin Islands. They have the best beaches in the world and 75% of the island is a US National Park, so there is very little development and it is lush and mountainous.  Also, gotta love the rum runners at Morgan's Mango.
If you were stuck on a deserted island, what would you miss the most?
Definitely good food. It's hard to do without some foie gras on buttered toast, soft shell crabs sauteed in garlic and olive oil over a bed of linguini or a filet topped with blue cheese, carmelized onions and granny smith apples.  Can you tell I love food?  I could see myself being a chef in my next life…I love to cook!
Food you could not live without?
Answered above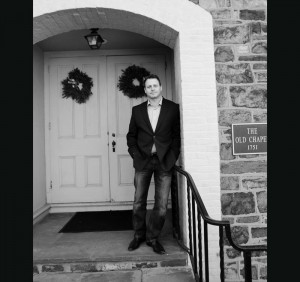 Recent Blog Post
Tom Liska on twitter!